Wedge Sneakers...
So like Guess and Blowfish have these sneaker wedges, or wedge sneakers, whatever, I don't get it
immigrant
miguu: you broke the ocean in half to be here only to meet nothing that wants you.
Keitumetse. It means I'm happy.: I'm reading for... →
tumifromjoburg: I'm reading for an exam next week and for the umpteenth time, I'm just struck by the arrogance of colonialism. Cecil John Rhodes, as prime minister of the Cape Colony, persuaded Lobengula to sign over the mineral rights of his kingdom, Mashonaland. Then, to set up an economic structure (the… TRUTH!
: Immigration, Hard Work Rewarded with Threats of... →
humanrightswatch: Human Rights Watch met "Monica V." in upstate New York, where she had come looking for work as a farmworker. She said she had come to the US alone 12 years ago because the father of her children left her, and she could no longer take care of her six children in Guatemala. Her family was eating…
Race relations paper more work than i had anticipated, still no inspiration, bordering on giving up, not sure if I want a B for the class though because it is such an easy A…..
Just got an A for my Bio class, now I need to find inspiration to finish off this final paper for my race relations class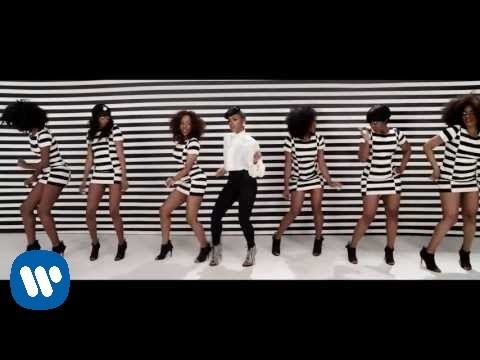 "I am a series of small victories and large defeats and I am as amazed as..."
– "The People Look Like Flowers At Last" by Charles Bukowski (via honeychurch)
Daily reminder:
jamierunningwild: It's okay to take life at your own pace. Don't forget to take pride in your accomplishments, no matter how small. Chin up, you can do anything :) I really needed this, especially today
I Will Wear Masks
In times of trouble and insanity I carry masks to disguise the pain I carry secure behind my eyes I can never let out again the misery I hide to hell with my dignity to hell with my pride from this day forward and for ever more I will mount this mask that will be my lore No reaching out when I am weak no solace will I seek when you look for answers when you say your prayers all you will see is...
"Africa is that vast stretch of land within my soul Undefiled by the stride of..."
– Zimbabwean poet Philani Amadeus Nyoni delivers a poignant poem that strikes deep at the heart of one of the most critical periods in recent African history. Listen to him deliver the poem, "African Thought", here. (via dynamicafrica)
1 tag
Bread bread bread, and all other foods. I say all other foods coz I just realized this morning as I was trying to put on my favorite pair of jeans, I'm gaining weight, and yes I've always wanted to gain some curve but this is not good, I have a little belly and not in a cute way.  I have not been to the gym in over a month and when I do have time, I put it off, pretending that getting...
hiptoyourjive: People are so afraid of women who aren't looking for approval !!!!
"A gang rape happened in Ohio and no one heard about it. A gang rape happened in..."
– Anisha Ahuja, Why Does America Pretend it Doesn't Hate Women? (Feminspire.com) WORD!!!
"So, because some men have managed to sexualize stretchy yoga pants, that means..."
– The Soapbox: Women Wear Yoga Pants Because They Are Comfortable, Not Because They Apparently Give You A Boner (via veruca-assault)
"we have all hurt someone tremendously, whether by intent or accident. we have..."
– n. waheed (via nezua) LOVE!
: 15-Year-Old African Kid Tells Madonna To Go... →
dynamicafrica: Dakarai Molokomme, a 15-year-old starving child from a small village in Zimbabwe, has just told Madonna, one of the most famous pop stars in the world, to go and f*** herself, the local media are reporting exclusively. "Yes, it's true, I told Madonna to go f*** herself. Do you want to know why?" Dakarai asked. "It's the same thing every time with these snobby rich Americans....
roundtop: I'm not like most girls. I'm like all girls. I am the alpha girl and the omega girl. I have many faces, and I am called by many names, not all of which are audible to human ears. I contain multitudes. I am legion. All shall be assimilated.
"A man who uses force is afraid of reasoning."
– Kenyan proverb (via dynamicafrica)
"The menstruating woman is depicted in a state of uncleanliness - yet able to be..."
– Jane M. Usher in Managing the Monstruous Feminine: Regulating the Reproductive Body (via sociophilia)
"The free bird leaps on the back of the wind and floats downstream till the..."
– Maya Angelou, I Know Why The Caged Bird Sings (via samuelchanyf)
"I want a dyke for president. I want a person with AIDS for president and I want..."
– Zoe Leonard (via sonofbaldwin)
"If you are a woman, everything revolves around whether or not someone wants to..."
– fempirestrikesback This is not a trivial distinction, in my unsolicited opinion. (via genderagnostic)
veganasfuck: how many "friend-zoned" guys does it take to change a light bulb? None they'll just compliment it and get pissed when it won't screw.